Daisuke "Davis" Motomiya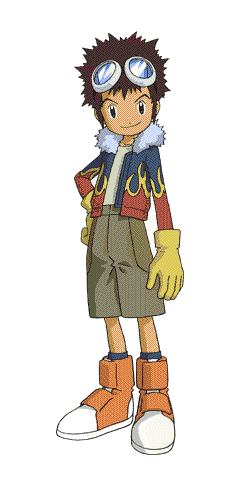 Davis is the leader of the new team of digidestined. He's kind of dense at times, but always means well. Also, he looks up to Tai and has quite a large crush on Kari.... Which means that he's jealous of TK because of his friendship with her.
Age: 11
Digimon:
Chicomon
Stage: Baby

Chibimon:
Stage: In-Training
Attacks: Bubble Blow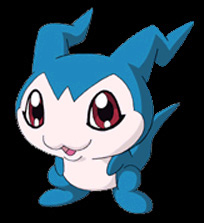 Veemon
Stage: Rookie
Attacks: Vee Head Butt , Vee Punch
Flamedramon
Stage: Armor
Attacks: Fire Rocket, Knuckle Fire
Lightdramon
Stage: Armor
Attacks: Lightning Blade, Blue Thunder
Magnamon
Stage: Armor
Attacks: ??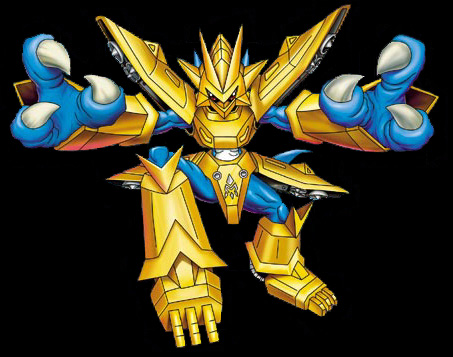 X-Veemon
Stage: Champion
Attacks: X-Laser, Strong Crunch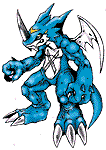 Paildramon
Stage: Ultimate
Attacks: Desperado Blaster, Esgramer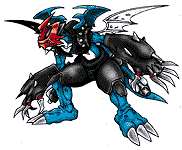 Imperialdramon
Stage: Mega
Attacks: ?