Ken Ichijoji

Despite what was previously thought, Ken is a kind and caring person (thus, the digi-egg of kindness). Although he was the digimon emporer for a while, he finally realized that the digiworld was not just a game (hmm, I seem to remember Tai thinking the same thing... a super-genius kid that thinks the same as Tai..odd) and gave up his evil ways.

His digimon:

Leafmon
Stage: Baby
Attacks: ?
Minomon
Stage: In-Training
Attacks: Bubble Blow
Wormmon
Stage: Rookie
Attacks: Sticky Net, Silk Thread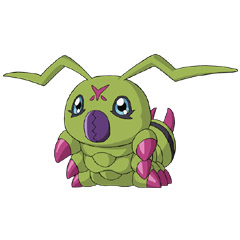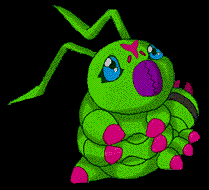 Stingmon
Stage: Champion
Attacks: Hell Squeeze, Spiking Finish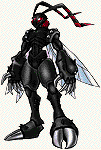 Dinobeemon
Stage: Ultimate
Attacks: ?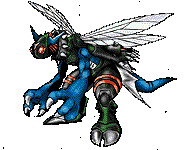 Grankuwagamon
Stage: Mega
Attacks: ?
Kangoumon
Stage: Armor
Attacks: ?